House in Capiz for Sale
House and lot for sale in Capiz from 2M up!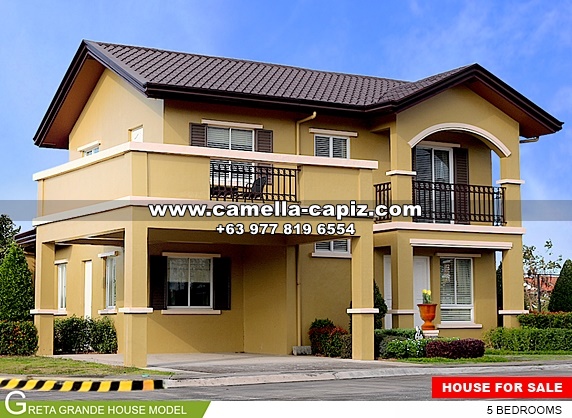 HOUSES FOR SALE NEAR BORACAY STARTING AT
P 2M
Welcome to Camella Capiz, a 12 hectare development plan by Camella in the wonderful Roxas City. Live 8 minutes away from the Roxas Airport in a Spanish-Mediterranean themed house and lot development. Camella Capiz is just a 5-minute drive away via Roxas-Ivisan Bypass Road to the vibrant capital of Capiz where business centers, malls, schools and hospitals are situated. Capiz is known for the Placuna placenta oyster shell that has the same name locally and is used for decoration and making lampshades, trays, windows and doors. Likewise, the province is known as the "Seafood Capital of the Philippines" and was among the top 15 most frequently visited places in the Philippines. The City of Capiz is rich in history, culture, and industry.
We in Camella will build your future home in a city where we know you will grow; assuring that your investment will appreciate in value as the city consistently does, and the best part is that you can enjoy an exclusive lifestyle for less its cost!
Houses and lots in Camella Capiz are now available at 2M and up!
Featured Properties in Roxas City

Grande Houses
₱ 9,375,000
₱ 56,540
₱ 8,131,000
₱ 49,038
EasyHomes Series
₱ 6,780,000
₱ 40,890
₱ 5,956,000
₱ 35,920
₱ 5,548,000
₱ 33,460
₱ 4,571,000
₱ 27,568
L-Series Enclave
₱ 3,339,000
₱ 20,137
₱ 2,967,000
₱ 17,894
Lot Only (99 sqm)
₱ 2,675,485
₱ 12,711
House in Capiz for Sale
Camella Capiz has a wide selection of beautiful Italian-Mediterranean-inspired house models for you to choose from. The contemporary architectural design, materials and finishing of each house are intended to complement the nostalgic environment that feels comfortable, homey and yet familiar.
All house models in Camella Capiz have either a built-in or optional balcony where you can take pleasure in having early morning coffee or late night get-together and enjoy the sunrise or sunset.
Designed to accommodate your family and friends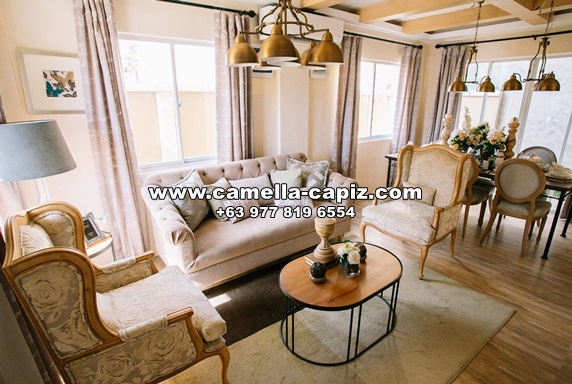 The interior of every house model in Camella Capiz has been carefully designed to accommodate the needs of your family--for today and in the future. Every house in Camella Capiz is designed to provide the needs of your family. We made sure that your house is as comfortable and spacious as you want it to be. Your future home will have at least 3 bedrooms, 2 toilets and baths, and a space for your car. The wide kitchen and dining room are well laid out for gatherings and parties. High ceilings and many windows installed to allow the fresh air to enter and cool your beautiful home.
Bedrooms in Camella Capiz houses
In Camella Capiz, house models have two storeys and at least three bedrooms for the comfort of your family and friends. The artist in you will enjoy designing the best layout of your house. For each floor, toilet and bath is conveniently situated to accommodate a full house. Let your inner artist shine and enjoy designing each room according to your preferences. In Camella Capiz life is what you want it to be!